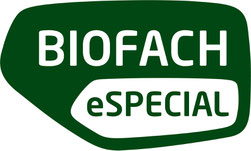 --- English version below ---
Gemeinsam mit dem Bundesverband Naturkost Naturwaren (BNN e.V.) präsentiert RefNat4LIFE am 18. Februar um 12.00 Uhr in einer virtuellen Veranstaltung. Das Webinar ist Teil des offiziellen Programms des diesjährigen Biofach eSpecial, der virtuellen Ausgabe der weltweit führenden Veranstaltung für Bio-Produkte und Bio-Lebensmittel. Zu den Referenten*Innen gehören die RefNat4LIFE-Projektpartner BNN und HEAT sowie Endnutzer aus dem Bio-Einzelhandel von Kühltechnologien mit natürlichen Kältemitteln.
Die Veranstaltung findet in deutscher Sprache statt.
Nachhaltig gekühlt - Worauf achten bei der Auswahl von Kühl- und Gefriergeräten?
Präsentation der Veranstaltung von RefNat4LIFE und dem BNN mit Klaus Leiter vom Eekenhof
RefNat4LIFE_BioFach 2021.pdf
Adobe Acrobat Document
5.2 MB
--- English version ---
You are invited!
RefNat4LIFE joins the German Association of Organic Processors, Wholesalers, and retailers (BNN e.V.) in a virtual event on February 18, 12 noon. The webinar will be part of the official programme of this year's Biofach eSpecial, the virtual edition of the world's leading event for organic food. Speakers will include RefNat4LIFE project partners BNN and HEAT as well as end-users of natural refrigerant cooling technology from the organic retail sector.
The event will be held in German.